They All Sighed When She Told Them She Was Writing A Novel…But When They Read It…
Free PDF download of "The Interview" from Katie, A New chapter.
Lisa wrote Katie, A New Chapter, when her work abroad came to a halt as the world went into lockdown in March 2020. Based loosely on her life experiences. Lisa's novel follows the journey of a shy, 23-year-old woman who is struggling to find her way in life, and has already had rave reviews:
"Anxiety is such a common occurrence in real life. How lovely to read that it is possible to overcome it and move forward. A great read for anyone looking for a light at the end of that rocky road" – Beverley Bunce
"This is the book we all need to read! Students should be reading this in high schools (currently working with year 9 students who need to read this as some of them have such little self-worth.) so they can see the behaviours of others that we think we should accept aren't the behaviours we should be experiencing from ourselves or others" – @Sb93
"Lisa's book: Katie, A New Chapter, is a brave, considered and inspiring look into some of society's most pressing issues. From mental health and domestic abuse, to alcoholism, endometriosis and the pain of going through a hysterectomy, Lisa covers all of these topics with a thorough and sensitive approach. There is clear insight into these subjects and I was particularly hooked by the section on Katie's hysterectomy. Prior to reading, I had no idea of all what was involved before and after the surgeries, and I'm sure many others will say the same. As a reader, I found myself routing for Katie and cheering her on when she had small victories and started to find her feet. Katie, A New Chapter is a must-read for anyone who has ever felt lost, unsure of themselves and questioned whether or not things will get better. A fantastic first novel Lisa, well done! I can't wait to read the next one x" – Sarah Mullaney"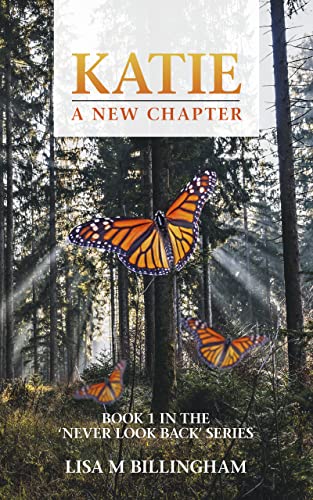 Feeling lost?
Are you feeling emotional for no apparent Reason?
Do you want to regain your happiness and live the life of your dreams?
When Lisa sat down to write her debut novel in March 2020, she set her intentions whilst planning the book. There were two. 
1 To help her release the past and continue to live a life she loved.
2 To help others release their past and live a life they love.
She is pleased to report that it's working, so if you:
Are Looking for inspiration.

Need help to unearth your self-worth.

Want to fall in love with life again
Then this book is for you – Buy the paperback version now:
Sneak Peek Inside Katie, A New Chapter.
Prefer to try before you buy? Click here to preview the first part of the novel.
If you prefer to download a chapter to read at your leisure, please click here.
Obstacles are everywhere or, are they only in Katie's mind?
Struggling to find her way in life, Katie battles with stress, anxiety, depression and the pain of a hysterectomy at a young age, leaving her without any children.
Katie takes you into a wild world of rollercoaster rides, trials and tribulations, finding help and support in the strangest of places.
What are the butterflies trying to tell her?
Can Katie battle her demons, achieve her dreams and come out on top?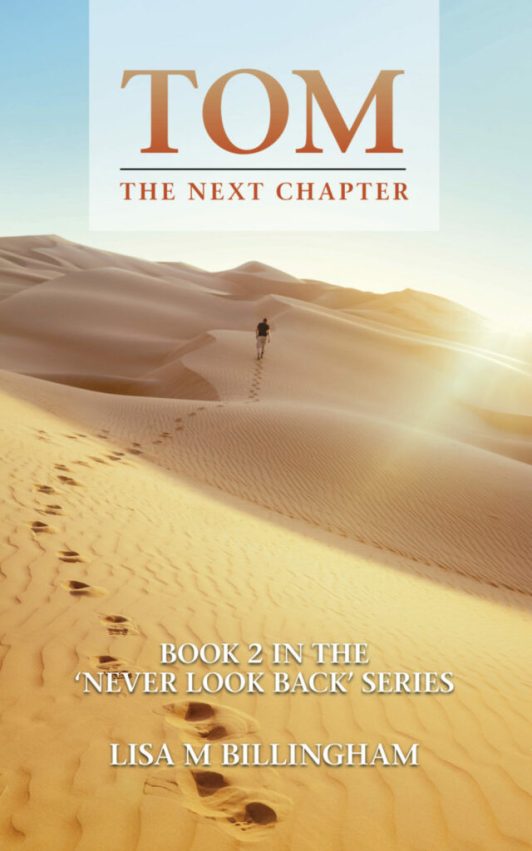 Free download from the beginning of Tom, The Next Chapter. 
Tom is a born womaniser.
From a wealthy but unconventional background, born to a bullying mother and his blinkered father, doesn't give him the best of starts in life.
Eventually, he is forced to choose between a life on the streets and a career in the Army.
Life in the Army gives him discipline and a purpose, something he's never had before.
 Tough lessons and good times follow until a life-changing injury turns his world upside down.
 Picking up more women than he's had hot dinners, a few friends, and an enemy, Tom rebuilds his life again, taking over his grandfather's business.
Follow Tom on his journey from self-destruction to self-realisation.
Hard work and tough lessons won't stop Tom.
But will he gain the courage to let himself fall in love?